Are you a foreigner looking to get a mortgage for a property in France? Here's all you need to know including conditions, requirements, and documentation.
French real estate market
When you think of France, you probably think of the romantic culture, from the so-called language of love to cuisine and art history. Not to mention the vineyards in the French countryside that produce world-famous wine or the varied scenery and characteristic architecture. It's undeniable that France is a top destination for tourists and expats looking to relocate, with everyone wanting to get a taste of this sophisticated, family-oriented lifestyle. 

Many people are interested in buying property in France, either as a residence, vacation home, or investment property, due to favorable advantages in the real estate market. For one, the French market is wide open with opportunity, as only 63% of French residents own a home, one of the lowest rates in all of Europe. Property prices continue to increase steadily, while interest rates on mortgages have stayed considerably lower than those in nearby countries. As a result of low interest rates, fixed-rate mortgages are an economical and predictable option for many buyers. There are also many safety mechanisms built into the French system to ensure fair treatment for both real estate buyers and sellers. 

As the capital and a tourist hub, Paris is an obvious choice for many prospective buyers. However, this might not always be the most profitable option if you're looking for an investment property. In recent years, more and more residents have started to move away from Paris to less expensive cities nearby. There's still high demand for rental properties in most bigger cities, but contracts are generally long-term and have legal restrictions on increasing the rental price. According to the Global Property Guide (GPG), rental yields in France are relatively low, on average around 3-4% depending on the size and location. It's worth researching the average prices and rental yields in your desired location if you're an investor. Some of the most popular French cities for buying property include Rennes, Bordeaux, Montpellier, Nantes, Lyon, Lille, Strasbourg, Nimes, Grenoble, and Toulouse. 

Fees you should consider include property transaction fees, which can be around 10-15% of the purchase price, and 2 annual taxes, taxe d'habitation (residence tax) and taxe foncière (land tax), which vary from city to city. For existing properties, you can expect 7-8% for transfer duties and 4-5% for real estate agencies. For new properties, you can expect 2% for new house (transfer duties only) plus 20% VAT (except for social sales and some intermediate sales). If you plan to eventually sell the property, you should factor in the capital gains tax, which has a standard rate of 19% plus additional social security contributions of 17.2%.

While there are several factors to keep in mind when searching for a property in France, there are equally important factors to consider when financing your real estate purchase. Like the majority of homebuyers, you'll likely opt to take out a mortgage loan. Now, let's learn all about how you can get a mortgage in France as a foreigner, including lending conditions, requirements, and documentation.
Lending conditions
There aren't any restrictions for foreigners wishing to buy a property in France, but there are certain conditions that you need to meet in order to qualify for a mortgage loan. French banks, especially some of the larger national or international banks, often have loan options for foreigners as they know that the market of international buyers in France is robust. However, in order to ensure that they'll be paid back, they have stricter conditions when lending to foreigners. In addition to local banks, you should also consider using an international mortgage broker as they may offer more options for international mortgages with better rates and terms. 

In general, lenders in France offer more fixed-rate mortgages. The majority of home loans are fixed-rate over the total duration since existing low interest rates generally cancel out the benefit that usually comes with variable-rate mortgages. French banks offer a wide variety of mortgage options including buy-to-let mortgages, commercial mortgages, renovation mortgages, and construction mortgages. Most banks have certain conditions that buyers must meet in order to be offered a mortgage loan.

‍Here are the main conditions that all buyers must meet:
Combined credit commitments (aka debt-to-revenue ratio) of less than 30-35% of your household income. This includes any rent, mortgages, loans, and other regular expenses.*

Proof of intent to stay in France for the entire loan term (e.g. marriage certificate, long-term residence permit). A residence permit of 4+ years is preferred.

A mortgage term of 6-25 years, on average 22 years (as of 2022). 

A life insurance policy that covers 120% of the mortgage with the lender listed as the beneficiary. 

A stable income with no instance of non-payment. 

For buyers over 65 years of age, only passive income or retirement benefits will be considered, or a weighted value of your earned income. 
*If your income is variable, the debt-to-revenue ratio must be less than 30%. If your income is regular, the ratio allowed may be greater than 33%. If you're self-employed, your income will be calculated based on your percentage ownership of average net profits over the past 3 years. 

For European Union (EU) citizens, the conditions for buying a property are pretty much the same as for French citizens, especially if you currently reside in France. However, for non-EU citizens, the conditions are generally stricter regarding the loan-to-value (LTV) ratio and other factors, as shown in the table below. It can also be especially difficult for American citizens to take out a mortgage loan due to strict fiscal agreements that exist between the US and France.
| EU citizens | Non-EU citizens |
| --- | --- |
| An LTV ratio of 70-85% and a down payment of 15-30%. The down payment could be as low as 10%. | An LTV ratio of up to 50% and a down payment of 50% or more. Some banks may offer an LTV ratio of up to 75%. |
| A minimum mortgage amount of €50,000-100,000 depending on the lender. | The minimum mortgage amount required may be €100,000+. |
| | May require an additional deposit of a set sum into a savings account (e.g. two years' worth of mortgage payments). |
In specific cases, some lenders will let French citizens and residents borrow up to 100%, given that a percentage of this is placed into a French savings account. However, this scenario is an exception and not a general rule to be relied upon even if you are a citizen or resident. 
Unlike a few European countries, France doesn't have a real estate investment option for its Golden Visa program. Therefore, as a non-EU citizen, you'll have to go through the regular process of obtaining a visa and applying for residency to live in France. You can still visit your property in France if you're eligible for a limited visa-free stay based on your country of citizenship.
Regarding rates, the European Mortgage Federation (EMF) found (in their 2023 country report for France) that interest rates nearly doubled from January to December of 2022. Despite this increase from 1.12% to 2.05%, loan origination only fell by 3% and the mortgage market is still going strong with interest rates remaining historically low.
Requirements
As mentioned, banks generally require that the borrower has a life insurance policy that covers mortgage repayment in the event of a limiting illness or death, in addition to proof of disability and/or health insurance. Borrowers over 60 years of age or that are taking out more than €200,000 are usually required to complete a medical test to ensure that they are in good health. Those older than 65 years of age may face more difficulties or less favorable conditions when it comes to taking out a mortgage. Property insurance is also typically required by lenders to cover any damage to the building.

Once you make an offer on a property and the seller accepts, you must write up and agree upon a Compromis de Vente (contract of sale) which acts as the Sales & Purchase Agreement, legally binding both parties to the transaction given certain contingencies. As part of this contract, a 10% deposit to a Notaire (a notary) is typically required to secure the sale. 

You will eventually need to open a French bank account to obtain your mortgage and pay bills (such as electricity, internet, and home insurance). However, this is typically only necessary right before you close on a property sale. Since some lenders may require that you open a bank account through them, you should be sure to finalize the mortgage and lender you'll be working with first. Many lenders will also open an account for you as part of their services. 

To open a non-resident bank account (compte non-resident) you must show:
A passport or photo ID

Proof of address via a recent utility bill or rental contract

Proof of residence status (French visa as applicable)

May require:

Proof of job or student status

Bank statements from a previous bank 

Address in your country of residence

You'll also need to be registered as a taxpayer in France in order to pay property taxes. The French tax identification number is referred to as the SPI number (Simplification des Procedures d'Imposition). This tax number allows you to register via the online tax portal, submit tax returns, and pay taxes online. An SPI number is conveniently provided by the French tax authorities when you fill out and submit your first French tax return. Although unnecessary, if you want to get an SPI number in advance, you can contact your local tax office (Centres des Impots) and provide your ID along with proof that you're a taxpayer in France (there may be additional requirements depending on the region where you are applying). You don't need an SPI number to open a bank account or buy a property, but you will need it once you're a French property owner.
Documentation
In addition to the mortgage application from the lender, you also need various other documents. Both general documents and financial documents are required, all of which should be translated into French and legally certified as necessary.
‍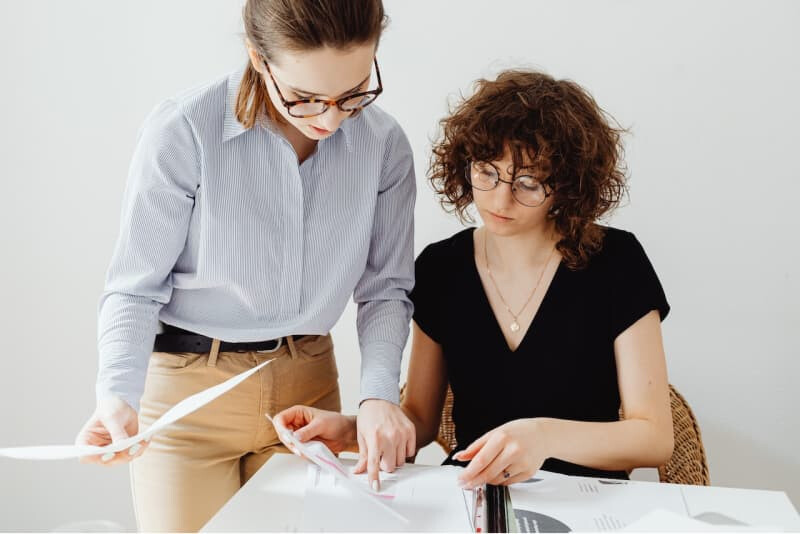 General documents: 
Copy of your passport 

May need a second proof of ID (e.g. birth certificate or driver's license)
Proof of current address (e.g. utility bill or rental agreement) 

Compromis de Vente (contract of sale) 

Document showing marital status

Life insurance questionnaire 

Financial documents: 
Proof of income 

Bank statements from the last 3 months

Tax returns from the last 3 years

If employed: letter from employer and payslips from the last 3 months

If self-employed: audited accounts for the last 3+ years, a letter from an accountant detailing salary, dividends, other income, and net profit/loss

Any additional income (e.g. rental income, dividends, pensions)
Credit history - statements of credit card bills from the last 3 months 

Statement of assets 

Any current mortgages or rental agreements

French bank account details 

Once you've submitted all the required documents, the lender will process your application and, hopefully, approve your mortgage loan. After approval, they'll send you a mortgage offer that you must wait at least 10 days to sign, as required by the French government to give yourself adequate time to review.
To sum up
We've covered some of the most important information you need to know about the mortgage process as a foreigner in France, including lending conditions, requirements, and documentation. We also have resources to help foreigners learn how to get a mortgage in Portugal, Spain, and Italy, or to explore the top international luxury real estate brokers.

These articles are a great way to become familiar with the mortgage process and requirements in these popular European countries, but you'll also want to get additional support from professionals to ensure that you're getting the best deal on your mortgage loan. This is a loan that you'll be paying off for years to come, so you should thoroughly explore your options before you commit. An international mortgage broker company, like Kredium, has professionals that can guide you through the entire property buying process, offer you personalized loan offers, and help you get your dream home or investment property abroad much quicker! With a focus on international mortgages and cross-border mortgages, Kredium is the perfect company to help you get a mortgage in 60 countries worldwide. Register on our website to see all the ways we can help you along your journey to property ownership.
‍
Photo Credits: